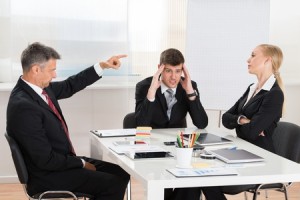 Dishonesty is a common human trait and everyone has lied at least a few times in their lives. In the workplace, however, dishonesty can create serious problems. If you're struggling with an employee who is dishonest with you and members of their team, here are some ideas for dealing with the situation.
Have a private discussion. Rather than making an example of your employee in front of their peers, ask for a private meeting with them (in-person is better than via email or over the phone) to discuss the matter with nobody else in earshot of what might be an uncomfortable situation.
Approach the situation mindfully. What if you discover in your private meeting that your employee has a good reason for his or her dishonesty? For instance, if your employee has been repeatedly showing up late for work or leaving early, they could be dealing with a family emergency (a sick child, for instance). Provide your employee with an opportunity to explain themselves.
Implement accountability procedures. Once you've had a discussion with your employee, it's time to start implementing measures to ensure dishonesty won't become an ongoing issue for that individual (or the entire team). Some accountability procedures that can help you improve communication with your team include: 1) reminding all employees (rather than singling anyone out) that they are always welcome to communicate any concerns with you, no matter how small that concern may seem, 2) offering flexibility to employees who might be struggling with a personal or family issue and 3) modeling honest and ethical behavior and highlighting that type of behavior among your team.