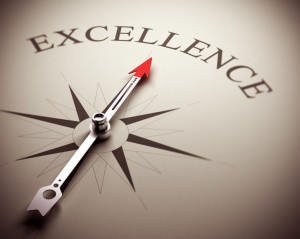 Professionalism matters, especially in business. Organizations that present a good appearance, offer excellent services and products, have the experience to solve problems, and enjoy an impeccable reputation will inspire confidence in their clients. Bottom line, it's just good business. Professionalism also helps a company attract top-notch talent. After all, exceptional employees are attracted to a strong team.
But, it's more than the way a company is perceived in public.
It starts internally. The way an organization is operated impacts a company's image, particularly with employees. It can't just be about customers. Employees want to be part of a team that develops a culture of excellence and practices it from the executive suite all the way to the mailroom. That instills loyalty and builds workforce moral. It also enhances productivity. When employees feel that they are part of something great, they will perform at a higher level.
That's where we come in.
We're essentially an extension of your business, bringing the same dedication to excellence that you expect from your employees. With our payroll service, your teammates will receive accurate, timely pay in a professional manner. We pride ourselves on paying attention to detail to ensure everyone gets the compensation they've earned. At the same time, you'll appreciate that we can handle all aspects of your company payroll, we have the ability to customize a program for your unique needs and we offer competitive pricing. It'll free up time that can be put to better use, such as growing your business. We also offer tax management and human resources services.
Connect with us today to see what we can do for your business. After all, professionalism matters to us, too.