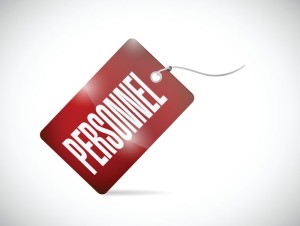 As an entrepreneur or manager, you are busy enough. It's tough just keeping up with the day-to-day operations without piling on cultivating new business, researching new products and overseeing personnel. But staying on top of human resources can't be overlooked. Bringing in the right people and keeping up with the regulations regarding employees is vital if your business is going to survive – much less thrive.
Human resources can be a full-time job in itself. Here are some primary responsibilities of human resources:
Developing job descriptions and recruiting candidates for open positions within the company.
Interviewing and vetting prospective employees. This would also include arranging for medical screening and drug testing as part of the hiring process.
Working with management to develop company policies and preparing an employee handbook so that everyone knows what is expected from employees.
Creating evaluation procedures to measure and guide employee performance.
Developing disciplinary procedures in accordance with local, state and federal law.
Creating and managing employee benefits such as paid time off or insurance programs. Developing compensation packages and job classifications.
Ensuring safety standards in the workplace are implemented and enforced. Other responsibilities include developing a plan for handling workplace violence and bullying/harassment. This is an important step in preventing harmful and costly accidents.
Handling employee relations, including grievance procedures.
Advocating for employees in career advancement opportunities.
There is a lot in the area of human resources. We understand that it can overwhelming. We can handle your human resources needs so you can focus on other important things. Connect with us today to get started.