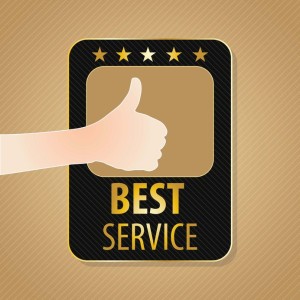 It seems like personal service has gone out of style when it comes to most businesses. There is nothing more frustrating than trying to reach a live person on the telephone to answer a question. While automatic phone messages and company websites will give basic information, sometimes an actual human being is necessary for a specific answer. Many times customers wander aimlessly in big box stores looking for their items without seeing a single employee to help. It's no way to run a business.
Firms that understand the customer really does come first often build customer loyalty. These companies offer the products and services their customers need while developing relationships. They typically know their customers and clients by name. In today's impersonal business setting, consumers appreciate the little things, like picking up a phone and answering questions. No one wants to be just a number. The bottom line is that service sells.
That's what you'll find at Payroll Office of America. We don't just handle payroll. We're a partner in helping you run your business more efficiently. Here are some of the things you can expect when you work with us:
A team of experienced tax and payroll professionals ready to serve you
The latest in electronic banking options
Comprehensive and accurate payroll processing with all required withholdings
Hands-on training and support
A much more personal experience than is found at larger agencies
Other back-office services such as human resources, benefit management and assured compliance with Internal Revenue Service (IRS) regulations
A live person answering the phone
To us, service matters. Let us know how we can help you.