Payroll is an essential process and no business can function without it. After all, no one wants to work for free.
Unfortunately, your accounting team wastes unnecessary time and energy when the right processes aren't streamlined. A missed deadline or incorrect tax filing has consequences for your businesses, so it's important to avoid these mistakes altogether.
Follow these steps to streamline your payroll processes: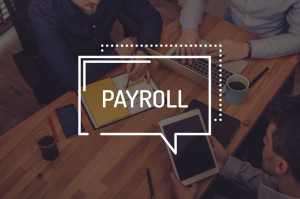 Automate your workflow
If you can move away from all manual data entry, do so immediately. Any process that's done manually leaves a large gap for human error. Plus, manually entering data is boring and time-consuming for employees.
A new workflow system can automatically fulfill requests like bonuses, missing pay, and vacation time. Before you invest in new technology, be sure to conduct a company-wide review to diagnose exactly what the problem is with payroll. From there, contact a firm like Payroll Office of America to help you find the right technology for your business.
Ditch the paper
Going paperless is the best way to simplify your payroll process and care for the environment. Plus, businesses save between $2.87-$3.15 per day by committing to going paperless, according to Business News Daily. What's not to love?
Employees also appreciate the effort. It's one less item of mail that's tossed in the recycling bin. What's more, when you go paperless, your accounting team won't have to worry about losing important information.
There are a couple of different options to choose from when you officially go paperless, including electronic payroll records, employee self-service models (ESS), and electronic funds transfer (EFT). We suggest making a list of the pros and cons of each model and then voting on it as a company. If you're at a loss, we can help you make the right decision with our expert consultation services.
Embrace technology
The easiest way to ensure your payroll team is the best of the best is to keep up with emerging technology in the space. If you don't have the resources to do this, hire a consultant.
Human capital management (HCM) is a hot topic right now. HCM is a cloud-based software that allows businesses to house all of their HR and payroll needs in one platform. HCM also allows employees to service themselves with mobile options that make it convenient. When employees can service themselves, that saves your payroll team countless hours.
For more information about the expert services we offer at Payroll Office of America, visit our website or call (904) 596-2847.