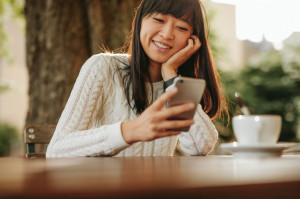 Building relationships never stops being an important part of your professional life. Whether it's connecting with people from outside of your organization or building strong professional relationships within your company, business leaders can benefit in many ways from having strong connections. Having a strong business network can help you make valuable connections with other professionals, learn new ways of tackling problems and help you gain new insights that can help you be a better leader.
Not a natural networker? Here are some ways to connect with other professionals:
Attend an industry event: On or offline, industry-specific events can keep you up to date on trends, news, technology, and potential challenges and strategies that are specific to your business and industry. It's also an opportunity to meet others and make connections. It's important to attend or participate in some industry events throughout the year. It's also helpful to network beyond your industry. Chances are, there are industries related to or complimentary to yours.
Don't forget about other departments: There are many ways to successfully network and build relationships within your organization. Work relationships are often fostered best outside of meetings and beyond the cubicle, so keep your eyes open for opportunities to connect.
Encourage networking in your team: Being an advocate for your team and encouraging them to attend internal and external networking events helps to make networking a priority. Your employees will know that networking is important and that your company and you are willing to invest in their professional development.
Online networking counts too: Don't discount the connections you make on LinkedIn or through professional blogs. These relationships can be a source of information, including leadership tools and training and even distance mentoring opportunities.
Networking doesn't necessarily come easily, but it also doesn't need to be stressful or difficult. By being open to possibilities and seeking out opportunities to learn and grow, you'll grow your professional network in no time.